The French Connection
Swingers Holidays, Peyraille, France
---
The French Connection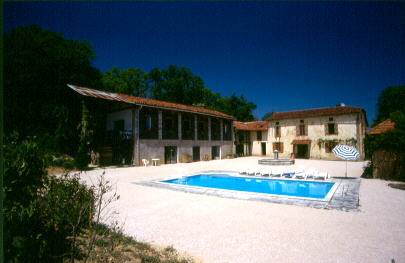 French Connection Swinging Holidays is a concept created by Peter and Manuela, a young Anglo-Dutch swinging couple, who cater exclusively for international swinging and liberated couples.
Peyraille, the name of the farmhouse, is an ideal place for beginners or those that want to combine a good holiday with all the traditional ingredients of fun, sun, good food and wine with like minded company – exclusively liberated and swinging couples. Some 50% of the guests are English, but others come from all over Europe, a truly international venue for swingers. No single men or women are allowed and visitors have to sign a contract. There are rules so that beginners don't get hassled and everyone has to show respect to others. There are specific areas for sex to take place – a vast pleasure area complete with huge mattress, large mirror, and sling – 215 sq ft – then a softer lounge area with home cinema of 430 sq ft, and finally a new relaxation center of 380 sq ft housed in a glass conservatory containing a sauna and Jacuzzi.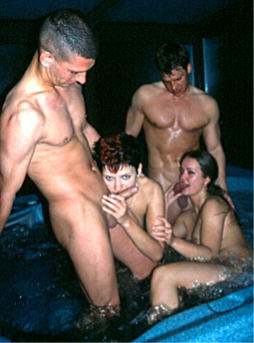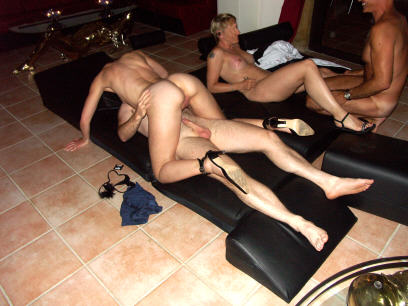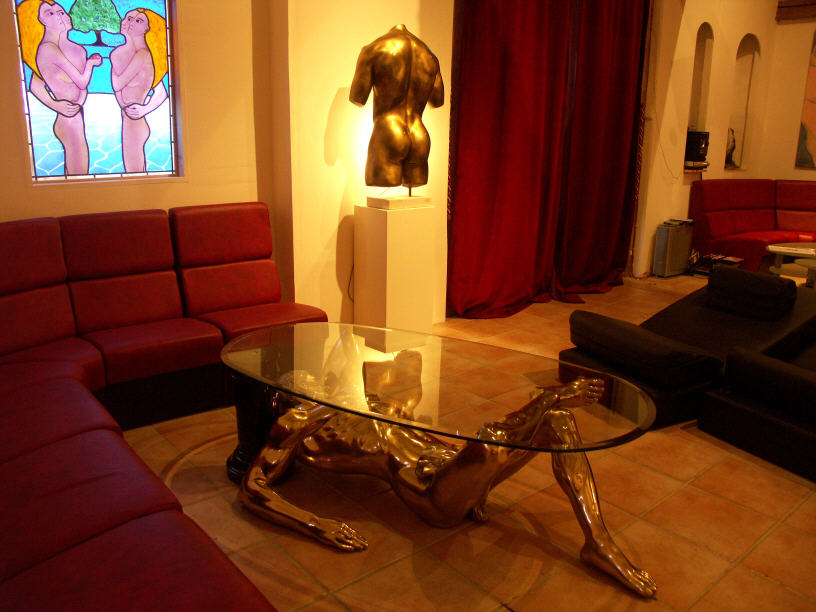 Every room is furnished with a large double bed and it's own bathroom and in the barn there are large apartments available – each 380 sq ft. There's a glazed dining area between the house and barn of some 650 sq ft. In the garden there is a large swimming pool, and the garden area – soon to be increased to a total of 6 acres – is a naturist area should people wish to – there is, of course, no obligation either to be naturist or even to participate in any sexual activity. During the week guests can visit a local swinging club, or take part in parties that Peter and Manuela arrange so that guests can have the opportunity of meeting other couples and Toulouse is not so far away with several clubs and saunas that cater for couples. Some have special couples-only evenings.
The food at Peyraille is excellent – many of the guests are French who have exacting standards of cuisine. Whole meal bread is baked on the premises and local produce selected with care from the markets. Where possible, organically grown vegetables are obtained.
The area is very beautiful and within a few minutes drive, there are the mountains with spectacular gorges and summits. Visitors often go mountain walking, and both Peter and Manuela sometimes accompany them, showing them their favorite walks, but for those that want to be independent, maps and guides can be borrowed.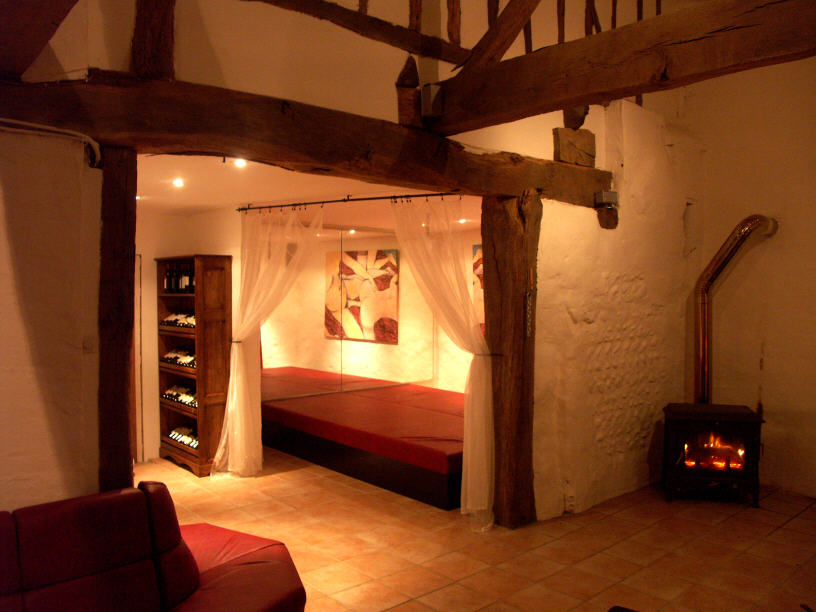 The mountains and even the fields around the farm have plenty of amazing wildlife – it's normal to see red kites, buzzards and hen harriers circling overhead. Further into the mountains there are eagles and vultures.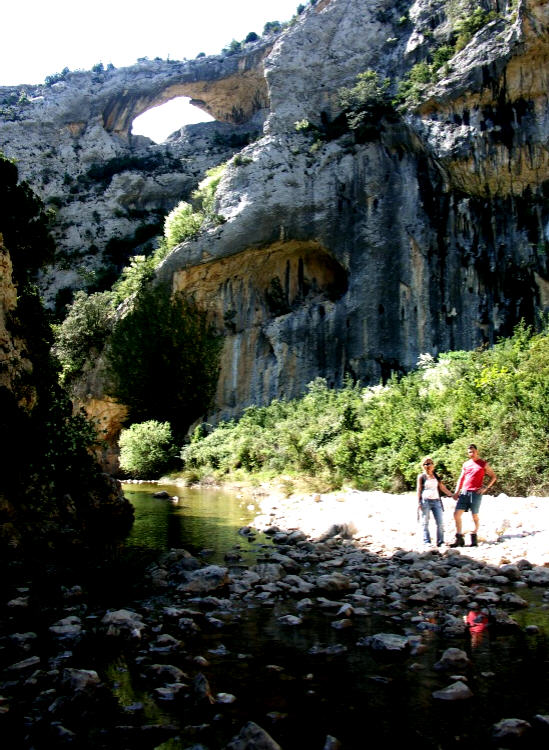 There are plenty of chateaux and other historic places to visit, and for the more adventurous activities such as rafting and target shooting, but some guests are quite content to sit by the pool and chill out.
With all this, it's no wonder some of the guests have returned 5 or 6 times. This year selected guests were invited for a special New Years Eve's of gourmet food and fun.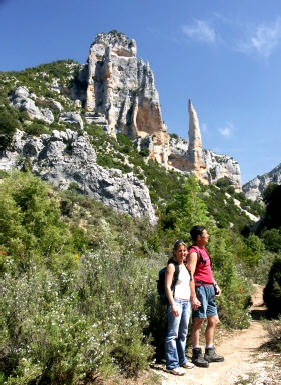 Getting to Peyraille is easy and quite cheap. The closest airport is Toulouse served by Easy jet, BA, Ryan Air and Air France among others, but there are also airports at Tarbes/Lourdes, Biarritz and Carcassone. Many couples drive – about a day's journey from Calais and the area is an absolute paradise for bikers, who are especially welcome as Peter & Manuela are bikers too.
Prices are £880 per couple per week half board which includes breakfast, evening drinks, full dinner and complimentary wine with the meal. Non-smokers receive a complimentary bottle of champagne if they stay a week or more, and there are special smoking and non-smoking areas.
Last of all, but quite important, every couple that books a week contributes to the restoration of a child's eyesight. Peter and Manuela actively support the Gwalior Children's Hospital. A great and fun way of fundraising for a good cause.
For more details please visit our website at https://www.holidays4couples.com/
Visit Resort Home Page
Back to Country List
Back to Home Page
Swing On Holiday
Please Remember
We are a listing service. We do not sell holidays or take holiday bookings ourselves.
Follow the links in the resort listing to contact the resort directly to make your booking.
Let them know that your found their information on "Swing On Holiday.com"
Enjoy your holiday
Jo & David
Dead Listing
If you have followed the links and the resort website is no longer available please use the form on the contact page to let us know the resort name and country so that we can remove it from the listings.
Thanks
Jo & David
Missing Resort
If you run a swingers lifestyle holiday, a naturist holiday or an accompanied holiday or you know of any lifestyle holidays we have not listed, please use the form on the contact page to let us know the resort name and website address so that we can share the details with other swingers.
Thanks
Jo & David